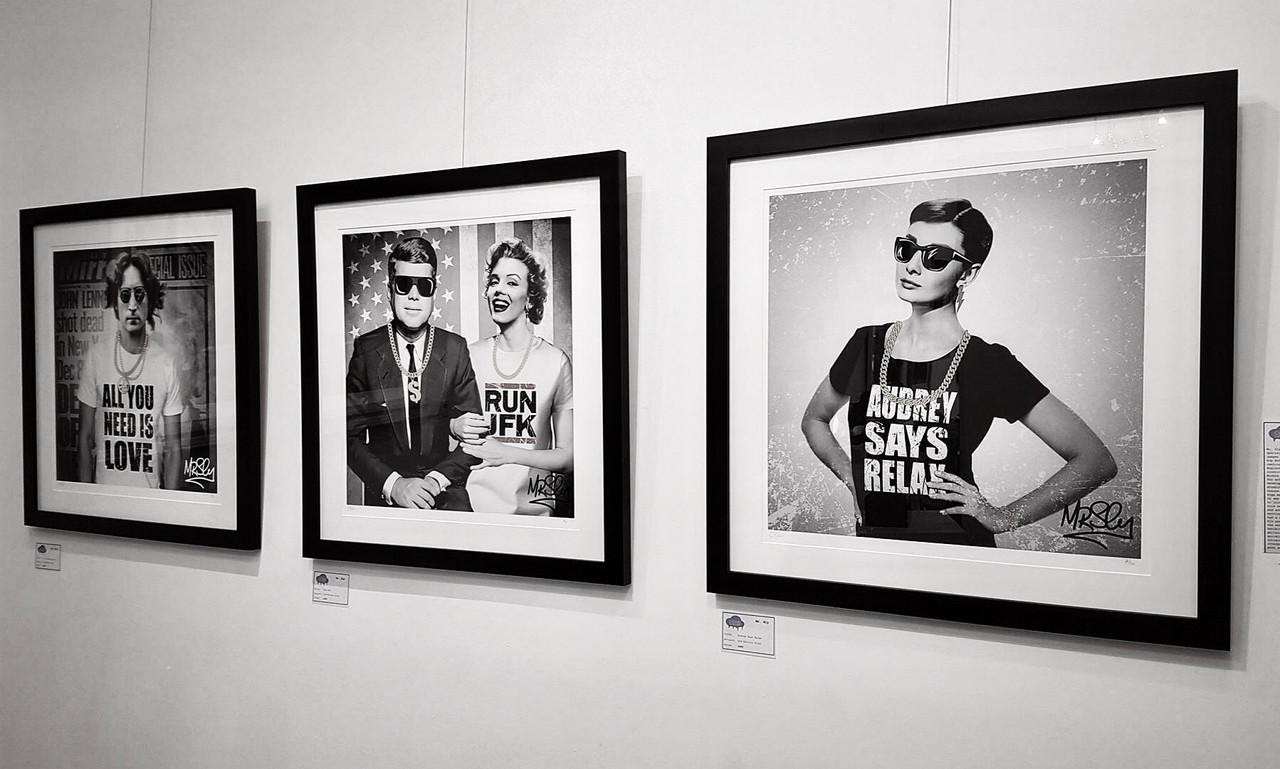 Mr. Sly: From UK to the USA

Oct 27th – Nov 17th 2017
Mr. Sly unique style takes a contemporary approach at some of the most iconic political and musical individuals and gives them a fresh new look.
DEAD FAMOUS
May 4th – Jun 3rd 2018
Mr. Sly's dead famous series is an ongoing project. The images depicted are inspired by his favourite songs from musical icons. The artwork starts from a vision, turning every lyric into a visual story for all of us to experience.
The Art Room NW6 hosts Mr Sly
May 16th-17 2018
The Art Room NW6 will be back in May and we're excited host and exhibit art works from two very talented artists; Mr Sly and Sebastian Forman. Please join us to view, enjoy a glass of bubbles and have the opportunity to buy affordable art.
50/50 Exhibition with Artistic Studio The Crow's Nest Gallery
Aug 3rd- 23rd 2018
The idea of this show is that throughout the event charities will work alongside the exhibition of artists. Finding new possibilities and new ways of working. The venue is big and is in a really exciting area of London. Let's make something impossible happen.